Ummm so this space/blog was meant to be for me, but I feel like I havent even really talked about myself. I've been obsessed with Vogues 73 questions videos on youtube with people like Anna Wintour andVictoria Beckham, and I thought, would I even be able to answer half of those questions? To be honest, I couldnt. This scares me. Its as if I dont even have a sense of who I am. How are my girls going to ever develop a solid sense of themselves.
Here's goes
1. I am an INFJ
2. I am more intelligent than I like to put on
3. I have a lot more patience now than I did 10 years ago
4. I am stronger than I appear, both physically, emotionally and mentally
5. I am a book worm who doesn't have time to read
6. I always wanted to be a writer or an architect
7. I am half way through getting my BA in Corp. Info. Management and Librarianship
8. I act a lot cooler than I actually am.
9. I love to make people laugh and smile
10. I love good food and good company, even if its just my own.
Okaaay... So that wasnt too hard. It seems as though I am not being my authentic self. Hmmm... Possible mission for 2015.
What is an interesting fact about yourself?? Comment below or tweet me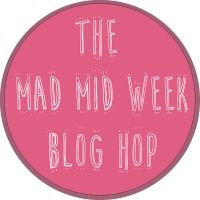 Step 15,