If only this meant I got to buy a new handbag every week. But no, it doesn't. In my declutter efforts for 2015, I have commited to throwing away or
getting rid of a bag of junk each week
. 2 months, or 8 weeks into the year and I've been doing great.
Declutter rules are:
- size of bag doesn't matter. I just have an "out bag" which sits by the front door and anytime I find something I don't want or need it goes into the bag.
- bags do not roll over to the next week. One week we tackled the kids room and got rid of 4 large garbage bags. Those bags didn't roll over into the next weeks but that was a very productive week.
- household rubbish doesnt count. Obviously. We go through many bags of rubbish during the week but no those don't count.
I don't live in a big house but you'd be so surprised where you'd find junk. That day we got rid of 4 big bags from the kids room took us a few solid hours. 2 bags were clothes, books and toys to donate to charity and the other bags were for recycling and rubbish. My kids tend to hoard/collect/forget to throw away PAPER. Loose bits, big sheets, all colours, just paper, everywhere! I gave my children the same lecture my mum gave me as a child, about the Earth's resources and redusing waste and reusing and recycling. I will say their room hasn't gotten as clogged up with paper since that talk.
Clothes. I have too much clothes. But I love clothes. namely, grey tops. During a folding laundry session I decided to pull out my tops and see if I could cull some. Culling was easy, I know I like, I know what I wear, and I wear SO MUCH grey. I found so many variations of a grey top. There's v-neck, long sleeves, bat wing sleeve, short sleeves, no sleeve, studded, three quarter sleeves, cropped, longer in the back, light grey, dark grey, and graphic. I have to stop buying grey tops, pronto.
Shoes and bags are another easy catagory for me to cull, I just know what I like. The only hard thing with culling is thinking of how much money you collectively spent on all this stuff. Stuff that you just no longer want.
A great post by Apartment Therapy raises a
simple question
which could heavily curb your spending (if that's what you want to do). This website is great at making me want to throw everything away amd just have the bare necessities.
Each week I keep finding a new area that needs my attention. A quick peek into the little cupboard under the sink in the bathroom revealed so many opened and half used products, I was amost fuming. Okay okay, most of the half opened stuff was mine, but I think again, I look at all this and just see money sitting there smiling at me. However, I have found that I spend less time tidying up, which could be because we just have less stuff. It fees so good getting rid of junk, I just feel lighter.
Do you think you could get rid of one bag of junk a week?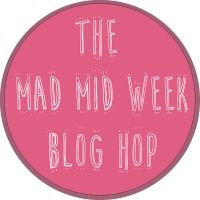 Step 48,