Kate on Thin Ice
has another set of questions for us
Striking Mums
to answer. I love the introspect that comes from answering sometimes the simplest questions about yourself.
1. Would you describe yourself as a risk taker?
In the past, yes, but after having kids, there are little ones to think about and some risks aren't worth taking. That being said, I still really, really want to go bungee jumping one day.
2. What, if anything, concerns you about taking a risk?
The end result or repercussions. The unknown, out of your control sensations that come with risks don't sit well with me, I could possibly be a control freak!
3. What is the worst thing that could happen if you take a risk?
Disappointment if things don't turnout the way you had hoped. I have been disappointed or let down a lot in the past and I think I try to avoid feeling that way, any way possible.
4. Tell us a situation where taking a risk paid off for you.
We had booked tickets to a family holiday, but there were many travel warnings to this destination, both health and political. Doctors and family had advised us not to go and that made me worry about what our short holiday would be like. Luckily it was a family holiday we would never forget and I am so very very glad we decided to go.
5. Tell us about a situation where taking a risk resulted in harm to you or yours.
Oh goodness. I have been sitting here for a long time and can't think of an answer. There have been many events which have happened to friends of mine who ended up almost over-dosing on drugs, or ending up in a bad car accident with too many people in the car, but no situations directly affecting me.
6. What risk are you tempted to take right now?
ooohh.. another tough one with no answer. I get it. I get it. I need to put myself out there and take more risks.
7. What would help you feel better about taking that risk?
If I were to take a risk and the outcome was positive or what I expected I would feel much better and at ease, but that goes against the whole nature of taking risks.
8. What risk did you not take that you now wish you had?
Telling someone how I felt about them, a LOONNGG time ago. Ahhh unrequited love, its a strange thing.
9. Do you admire people who take risks?
I do. I really do! That disregard for the unknown, unexpected is refreshing.
10. Can you think of someone famous or otherwise who is a inspirational risk-taker? What can you learn from them?
Not one specifically, but if I look at the people I know and the risks they have taken generally, it's worth the risk. Without taking chances there is a lot to be missed out on.
WOW! Well if that wasn't an educational post for myself then I don't know what is. Feel free to join in and learn a bit more about yourself. Are you a risk taker? Teach me your ways!!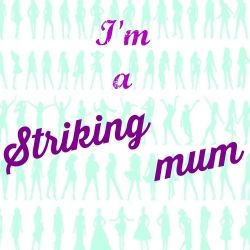 Step 47,